Come and join us at The Rose Centre (Lowton Civic Hall just off the M6 near Warrington) for our TDL User Group, a tech packed day for enthusiast to meet, network and see a fantastic variety of technology.
We have a great selection of retro computing courtesy of The Centre for Computing History, including ZX Spectrums, BBC Micros and other vintage tech.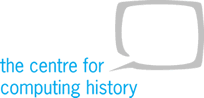 We will have brand-new Raspberry Pi computer with hands on sessions, members demonstrations of various technologies including iPads, Windows 8 and Android. There will be demonstrations of programming ranging from beginners languages for children to expert programming of Windows Phone. There will also be live recording of the TDL Show.
UPDATE: Bring your Raspberry Pi SD card to show off your Pi projects, we are going to have  #RaspberryJam session during lunch time
If your interested in tech and would like to meet other like minded enthusiast come and join us for user group September 22nd
Tickets are priced at £3 for adults, under 16s free if accompanied by a paying adult.
If you have something you think you could show off let me know and can add it to our plans. The closest hotel is TravelLodge Lowton, just down the road from the event.
We also will have a Raffle where will have a great selection of prizes including books, Raspberry Pi cases, software and maybe a Raspberry Pi!
Confirmed Sessions:
The Centre for Computing History with hands displays of classic retro computers
Hands on with the Raspberry Pi
Tower Linux User group, tips on using Linux, XBMC and Raspberry Pi
Windows 8 for the consumer
Windows Phone development
Programming for Kids with the Raspberry Pi
More to come!